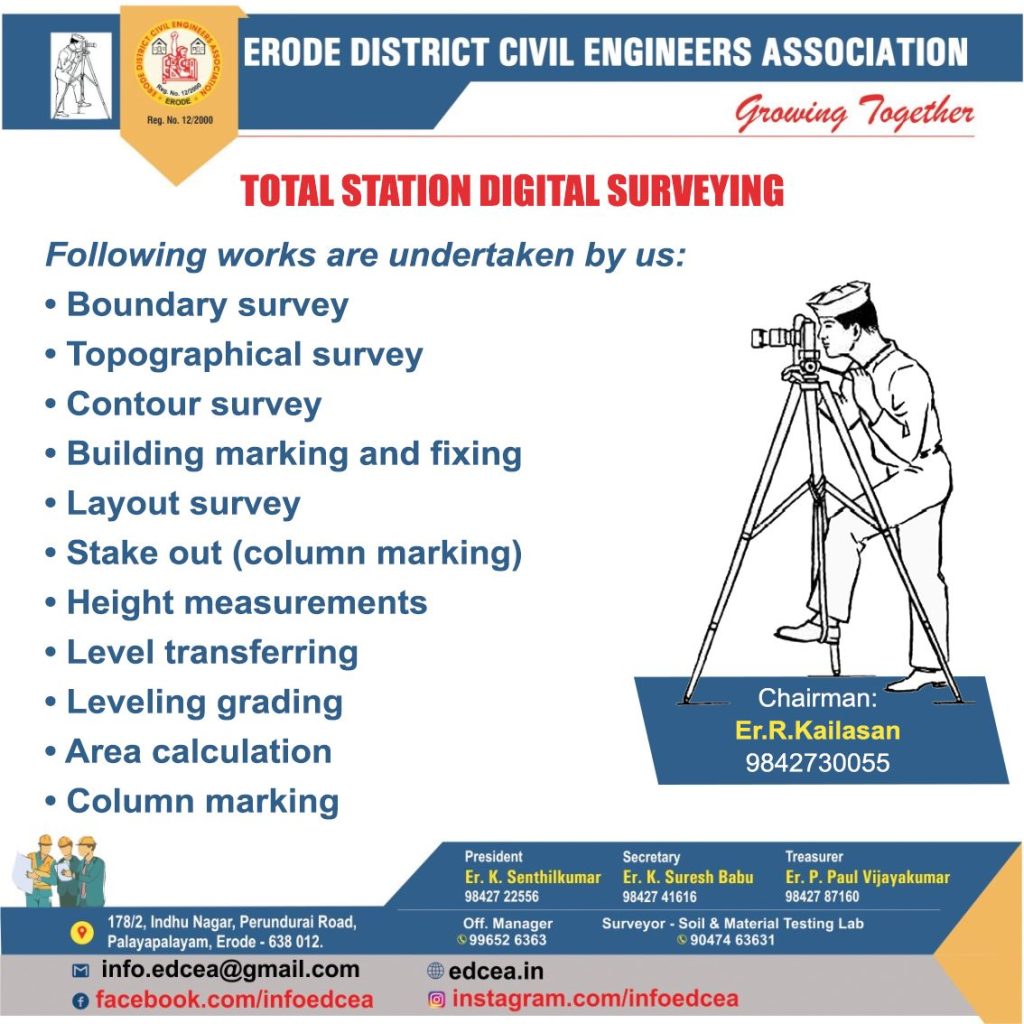 A total station or TST (total station theodolite) is an electronic/optical instrument used for surveying and building construction. The total station is an electronic theodolite (transit) integrated with an electronic distance measurement (EDM) to read slope distances from the instrument to a particular point, and an on-board computer to collect data and perform advanced coordinate based calculations
EDCEA SURVEY
Following works doing by total station:
• Detail survey i.e., data collection.
• Control Survey (Traverse).
• Height measurement (Remove elevation measurement- REM).
• Fixing of missing pillars (or) Setting out (or) Stake out.
• Resection.
• Area calculations, etc.
• Remote distance measurement (RDM) or Missing line measurement (MLM).
• Providing control points for large scale surveys.
• Boundary surveys
• Fixing route of a river, road, canal accurately.
• Project surveys.
• Alignment surveys and many more.
• True North i.e. Meridian line
• Grid North line
• Magnetic North line
• Any arbitrary reference line.
| | | |
| --- | --- | --- |
| EDCEA manager | - | 99652 63631 |